2.1 Finding partners
By Sören Barge
What kind of partner
matches our goals
and interests?
Global partnerships always bring together several different perspectives. When it comes to the planning of an international education partnership, it's therefore helpful to first of all identify the respective needs, opportunities and expectations of all the parties involved. Even if you don't have a partner organisation yet, this is a good starting point: it makes project planning much easier if each side is aware of its goals in advance. Often, there are unconscious, informal and non-transparent assumptions on both sides as to what an education project should look like. However, the communication and the process of finding a common path will be easier if both parties enter into the relationship with clear awareness and honesty. In the case of existing contacts, both sides can ask each other questions separately first before then comparing the answers as a next step.
The perfect partner organisation
In the following, this handbook will describe situations in which no contact with potential partners has yet been established. By clarifying your own point of view, you can gain many insights into what the ideal partner for your educational project would look like. In reality, however, this ideal partner probably doesn't exist. Therefore, it often makes sense to search for a partner based on a few characteristics and then to find a common basis and align your goals.
When it comes to selecting a partner organisation, the participants often choose a country or continent based on the topic at hand or their personal interests. In this process, it's important to remember the multitude of languages, religions, ethnic groups, landscapes, political situations or educational systems, especially within whole continents like Europe or Africa, but also within individual countries. The desire for a very general "partnership with a school in Africa/Europe", for example, should be critically questioned: What is the underlying simplistic image of the other continent? Why not establish a concrete, focused partnership between two schools on the German and Senegalese coasts, for example, since many people live by and with the sea in both places? It may also be helpful to answer the following questions: Can both sides work on a common issue in the context of a sustainable and just world? What are the necessary circumstances for this to happen? Where are there similarities? In the case of partners that you've found "by chance", for example through personal contacts, you should also look for:
organisational similarities (e.g. primary, secondary or vocational school, association, educational institution, etc.)
a common thematic focus (e.g. SDG issues such as inclusion, sustainable production/consumption, good governance, etc.)
global issues that connect both sides (e.g. German colonialism, the supply chain of a pair of trousers, etc.)
similar methodological approaches (e.g. theatre, political education, youth participation, etc.)
Particularly in partnerships between people from the Global North and South, there is also a great danger of unintentionally and unconsciously slipping into the "development aid" roles of donors and recipients. Projects based purely on donations don't fulfil the criteria of an educational partnership and should therefore be viewed critically. When selecting partners, you should pay attention to this issue in advance, in line with the goal of open communication about the roles of the partners. Ideally, this will lead to an expansion of the partnership to include joint topics and projects.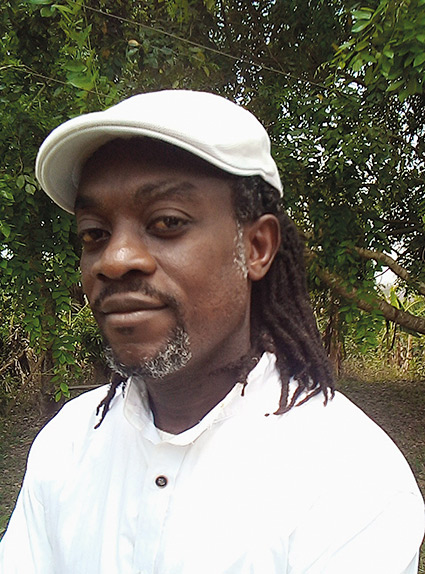 Local authorities and leaders should participate in global educational partnership because of their important role in good governance for sustainable development. In workhops they can learn more about the important connection between the educational systems and governance structure. They are exposed to cultural differences and they are forced to be dynamic on how to use their leadership power structure. After a workshop, they are maybe able to to use these partnership experience to develop new cultural policies to control their political leaderships back home. And they can give a bigger chance for the youth who participate in global educational partnerships to exercise governance power in their home countries and implement the skills and knowledge acquireed.
Gilbert Kofi Teacher at the
St. Germain School, Ghana
How to actively look for partners
There are several ways to look for partners in a proactive way. It often helps to start in your immediate social and community environment. Frequently, international contacts already exist that could be suitable for a project: Migrants and their representative organisations often maintain close contact with their country/place of origin. Social institutions or trade unions can make use of their existing contacts. Former volunteers or professionals who have worked in countries of the Global North or South for a period of time (for example within the framework of the German "weltwärts" programme) can also help to build bridges. Existing partnerships at the city or municipality level may also act as a starting point. In addition, you can also arrange contacts through local associations in the field of development policy and international human rights. The possible advantages of such personal contacts include faster communication and a greater degree of commitment. However, the history of the relationship, which may be characterised by (financial) dependencies, conflicts and mutual stereotypes, may also pose certain challenges. You can also try to find completely new partners: For example, by researching a desired partner location on the internet. It's also easy to find organisations with a particular focus. In addition, several internet databases are available that help schools and associations to find international partners.