School partnership
Intercultural communication as an continuous
process for generating questions
St. Germain School, Agona Swedru, Ghana
and Berufsbildende Schule 1, Gifhorn, Germany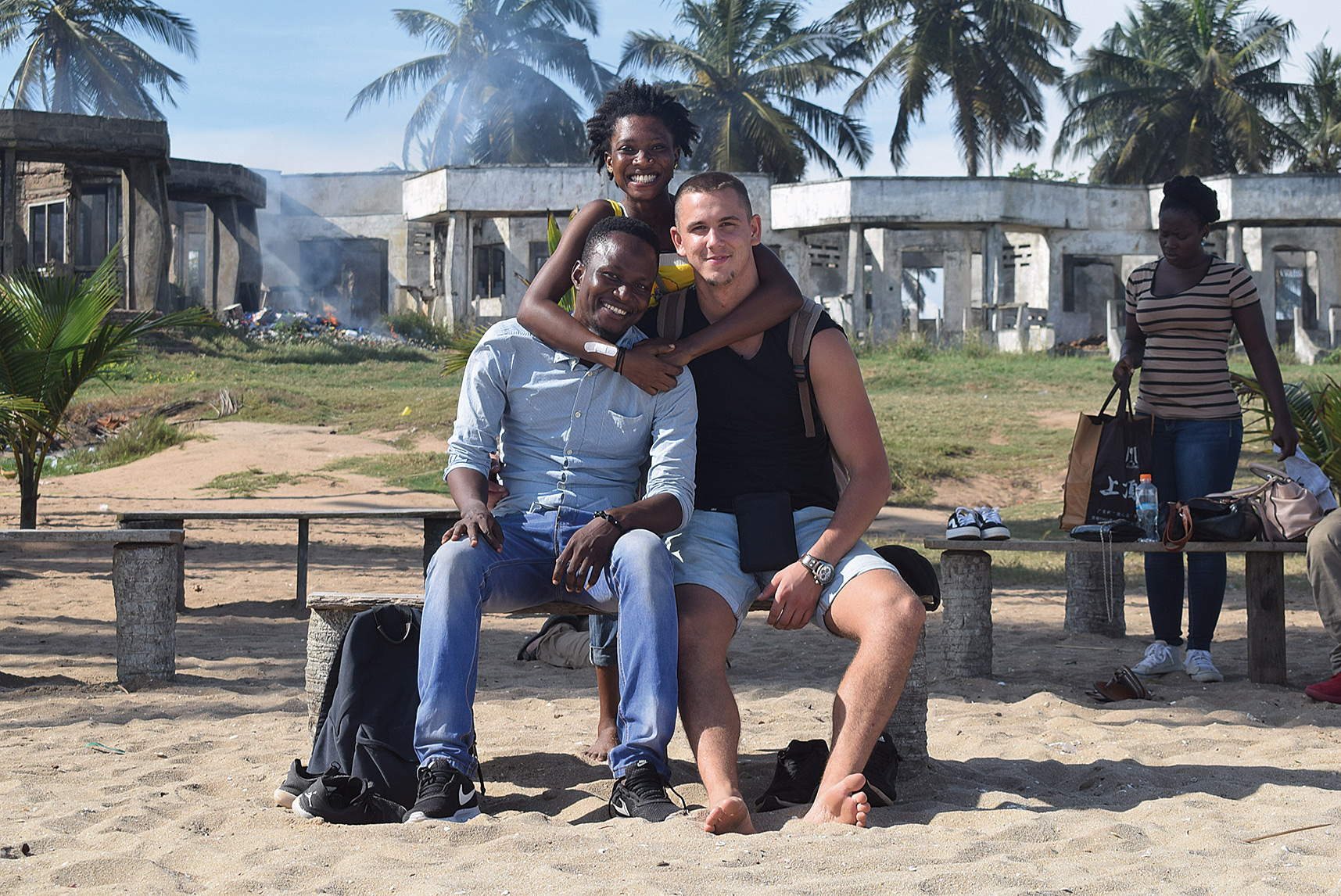 Our partnership started in 2008, when Gilbert Kofi Germain (head of St. Germain School) and Tim Pauls (currently a teacher at the BBS1 vocational school in Gifhorn) met for the first time. At the time, Tim was volunteering at St. Germain School and was inspired by the way it empowered children to claim their rights. Since then, a unique friendship has developed between Gilbert and Tim. By sharing their ideas and perspectives on life, they both experienced first-hand how intercultural communication can help to expand our perception of reality.
Close personal relationships are the key ingredient that allows our partnership to flourish. The willingness of both sides to open up, to adjust their perspectives and to be mindful not to judge the other at first glance is of crucial importance. Encouraging in-depth communication is a cornerstone of growth – on a personal as well as on a partnership level. To a certain extent, we achieve the latter through a common blog and voice messages, but personal encounters have the greatest potential to further deepen this relationship.
Learning takes place through a blend of different approaches, notably by reflecting on perspectives and experiences in a process of intercultural group communication where conflicts are embraced instead of being suppressed. In order to dig deeper, it is important to provide a space for private, interpersonal conversations. Constant questioning of one's own perspectives proved to be a helpful attitude; this also means that we don't attempt to find final answers in intercultural communication, but to perceive it as a continuous process of generating questions – and thus to retain the mental flexibility that prevents us from becoming prisoners of ingrained patterns and habits..
Learning is also facilitated by exposures to the many ways in which our two worlds are interconnected: scratching away the surface of culture allows us to become aware of our common humanity. However, this also implies a need to challenge the patterns of our own culture.
Motivated by these experiences, Gilbert and Tim wanted to open up opportunities for others to share their visions and ideas in a similar way. As a first step, students from St. Germain recorded video messages in which they provided insights into their everyday life, including both its darker and its lighter aspects. These videos led to a concept for global learning that helps to encourage students to become aware of existing prejudices and to critically reconsider them. This has given rise to an ongoing exchange between the students, which culminated in the first "real" encounters in 2018.
In the future, we aim to take the next step on this path by not only reflecting on the injustices in our societies but by addressing them through common action.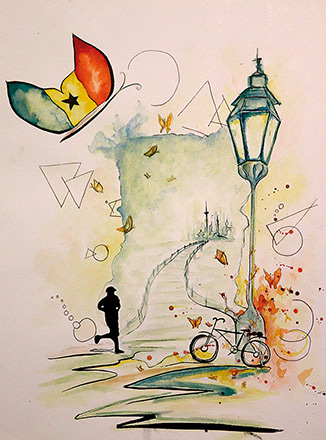 Our common path,
drawn by Quynh Bui Ghan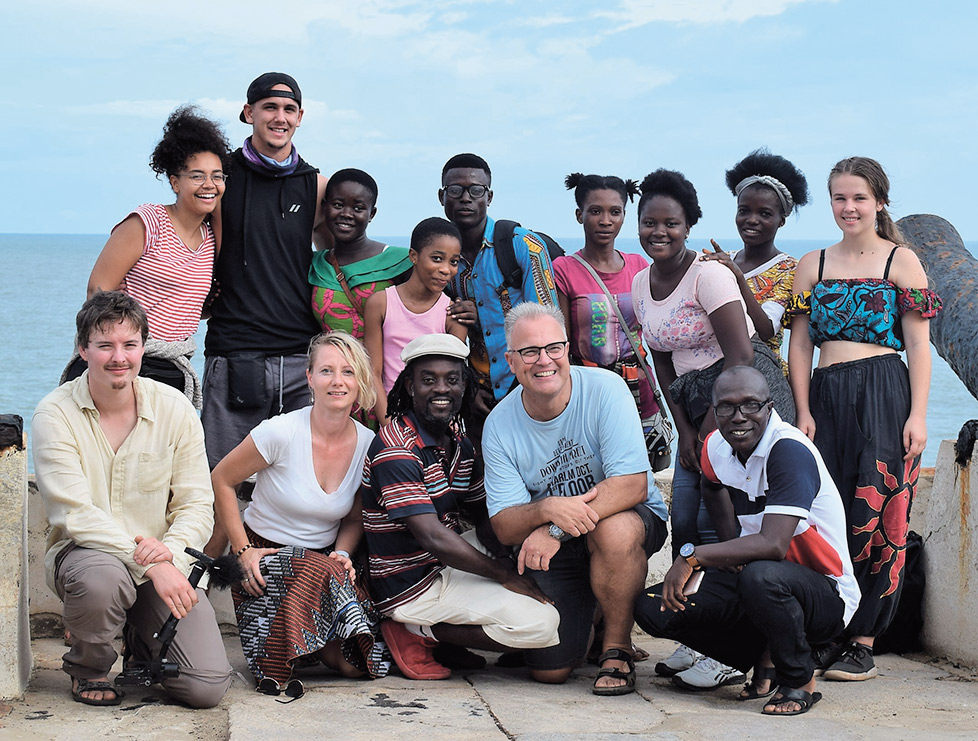 Our encounter in Ghana 2018