4.1 Making active use of the evaluation
By Sören Barge
What opportunities
exist to reflect upon
one's own work?
In in the course of global educational cooperation, more and more basic questions are being raised: What are we trying to achieve? What effects do the activities have on the participants and the environment? What gives us reason to be proud, what things are working and providing satisfaction to all project partners? What things could be or ought to be changed?
In project management, these are all questions posed in connection with evaluation, in which the results, the consequences and the effects of the work constitute the central focus. This "questioning" with regard to the project or the partnership can take place at specific intervals, in accordance with a self-imposed right of election. Often, more extensive workshops are carried out at the conclusion of a visiting trip or following the creation of a collective product (product evaluation). This way, one acquires ideas as well as suggestions for improvement for subsequent activities. However, this "questioning" can be integrated into the day-to-day management of the project on an ongoing basis, e.g. by means of the regular collection of observations as well as the recording of discussions regarding these ideas (procedural evaluation). This permits changes to be made while the work is underway.
In the classic sense, evaluation serves to verify target achievement. This is particularly important for funding institutions, which must be provided with evidence of results in order for public funding support to be secured, for example. Have the previously set goals been achieved with the measures? How have the thoughts, feelings and behaviour of the target group (e.g. pupils and students) changed? What works particularly well? What doesn't work? However, an evaluation should not be misconstrued as a mere grading of the work (or even as a grading comparison of the work performed by the partners). There is also the risk of performing a mere quantitative evaluation. Such results, expressed only in figures e.g. by means of the use and evaluation of surveys with assessment scales, provide us with a useful initial picture, but they do not permit an immersive approach to the complex system of interrelationships. Also, the assumption that a particular action will engender particular effects is overly simplistic. Rather, the reinforced and sustainable behaviour of participants is influenced, for example, by a most diverse array of influences. For this reason, an evaluation should employ qualitative and creative methods to gather the perspectives of the participants as well as inferences and conclusions regarding the collaborative work. It thereby becomes an important tool for mutual understanding: Honest feedback provided in respectful fashion among participants, together with the common identification of problems and the endeavour to develop good practice constitute important pillars for long-term partnership.
At the "Connect for Change"
conference, the peer coaching
method was implemented,
according to which ideas and
perspectives were collected in
cooperative fashion with regard to
an individual case:
www.t1p.de/handout-peercoaching
A practical guideline with many
methods for reflection within the
meaning of transformative
learning:
www.t1p.de/reflection-methods
Developing a critical viewpoint together
The focus of an evaluation can be entirely different: It is precisely in the area of educational activities that the matter of how and what the participants have discovered, experienced and leaned becomes interesting on a contentual level. A critical approach to organization, structural anchoring, cooperation or division of roles and responsibilities can also be a source of great fascination in the context of partnerships. For this reason, the participants should make arrangements in advance and make decisions regarding common evaluation requirements. In the best case scenario, this is already contemplated and planned as common objectives are formulated (chapter 2.2), with the result that participants on all sides are aware as to what standards are applied. A further understanding of evaluation contributes to future learning inasmuch as it permits common reflection regarding the experiences gathered during the course of the partnership or project. However, if standards are unilaterally imposed and subsequently verified without dialogue, then this can potentially lead to a breakdown in shared communication and, consequently, an uncertain future as far as cooperation is concerned.
Moreover, a distinction can be made between self-evaluation and outside evaluation: With regard to the former, the participants attempt to reflect upon their work themselves using various methods. In the latter version, other, non-participants (e.g. consultants, scientists, funding institutions) are asked to assume this role. Both can lead to blind spots.
Perhaps the participants already have a solid perspective regarding the partnership in their heads which they no longer take time to question. Non-participants, on the other hand, are often not quite so immersed in the project, and therefore only scratch the surface with their observations. Roles often vary as well: It is possible that when conducting a self-evaluation, criticism of one's own work or that of the partner is often less pronounced. As outsiders in relation to the partnership, non-participants can develop an impartial view and thereby better identify problems occurring during work as well as conflicts which arise among participants. However, this only makes sense if the partners are ready, in turn, to share and come to terms with their criticisms. It is at this point that the distinction between evaluation and consultation or mediation becomes fluid. This is offered, in part, by several of the participants listed in chapter 3.7. What all of these forms possess in common, however, is that they further enhance global education partnership as well as projects, and seek to establish them on the basis of common knowledge and understanding.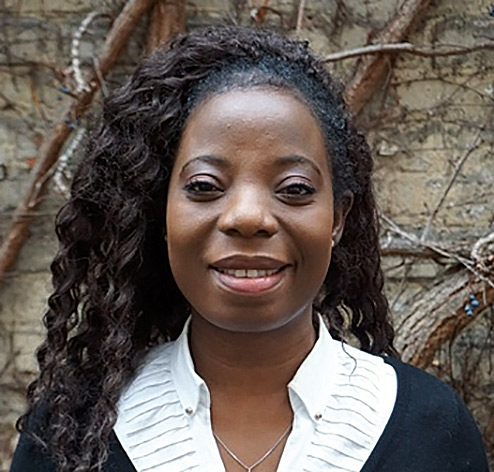 When advising committed individuals in international project work, the impact of their plans is often a topic. It is one thing to find the measures and methods for the self-defined goals, but it is another to find the appropriate instruments to measure the achievement of the goals. Fortunately, there are some well-implemented and proven tools that check whether and with what effort the project goals are achieved. This helps to identify difficulties in the project at an early stage and ensures the quality of the project..
Mana Atiglo
One World Promotor for Migration and Development, Association for Development Policy, Lower Saxony, Germany